SCOOLTOR EXTREME WAIST SHAPE MATTERS BELT
scooltorbelt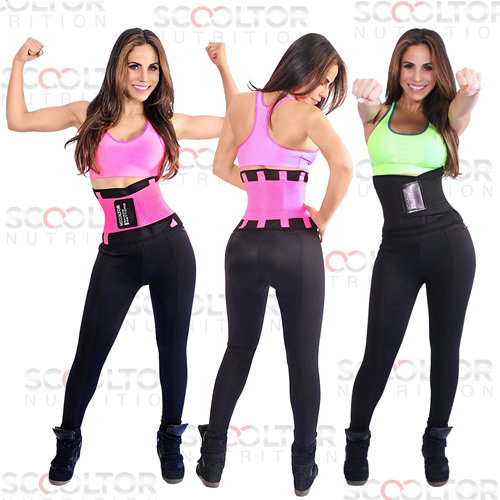 | | | | |
| --- | --- | --- | --- |
| TALLA | CINTURA | LARGO | ALTO |
| S/M | 70-97 cm | 100 cm | 23 cm |
| L/XL | 97-123 cm | 127 cm | 23 cm |
Descripción (ES):
El nuevo SCOOLTOR EXTREME WAIST SHAPE MATTERS BELT es un entrenador de cintura que te ayuda a remodelar tu línea de cintura apretando, tonificando y apoyando tu espalda.

Promueve el sudor incluso si no se está ejercitando, elimina toxinas mediante sudor y por la aceleración de su metabolismo.
Soporta tu espalda para levantamiento de pesas y fortalecimiento de la base.
A diferencia de otros entrenadores para la cintura que puede ver por ahí, SCOOLTOR EXTREME WAIST SHAPE MATTERS BELT está hecho con nuestra tela especial Lipotex y se ajusta con Velcro que es fuerte y duradero.
Lipotex, neopreno, biocerámica, elastano, nailon, poliéster, velcro

Hecho en Brazil
Lave a mano su SCOOLTOR EXTREME WAIST SHAPE MATTERS BELT en agua fría o lave en un ciclo suave con agua fría. ¡No ponga el cinturón en la secadora! 2. Seca al aire libre, al final del día.
Description (EN):
The new SCOOLTOR EXTREME WAIST SHAPE MATTERS BELT is a waist trainer that helps you reshape your waist line by tightening, toning and supporting your back.
Promotes sweat even if you are not working out, eliminates toxins through perspirations and by accelerating your metabolism.
Supports your back for weight lifting and core strengthening.
Unlike other waist trainers you may see out there, SCOOLTOR EXTREME WAIST SHAPE MATTERS BELT is made with our special fabric Lipotex and fastens with Velcro that is strong and durable.
You may look sizes smaller right on the spot.
Lipotex, Neoprene, Bioceramics, Elastane, Nylon, Polyester, Velcro

Made in Brazil

Hand wash your Extreme Waist Belt in cold water or wash in gentle cycle in cold water. Do Not put Belt in dryer! 2. Air Dry your Extreme Waist Belt at the end of the day.